The Mega Millions jackpot starts at $40 million and offers a second prize of $1,000,000. The large payout is the one of the main reasons that people continue to play Mega Millions, even though this lottery game has fluctuated in popularity over the years. You can also boost your non-jackpot prizes up to five times by adding Megaplier to your game.
Every Mega Millions playslip lets you play a total of five times for each drawing at $2 a play.
To play the game, you select five numbers ranging from one to 70. You select the numbers in the white play area of the slip. Or, you can select a Quik Pik, which allows the computer to choose your numbers along with one Mega Ball number, ranging from 1 to 25. The Mega Ball numbers go in the play area. You can also choose the Quik Pik and allow the computer to select your Mega Ball number.
How much does playing Mega Millions cost?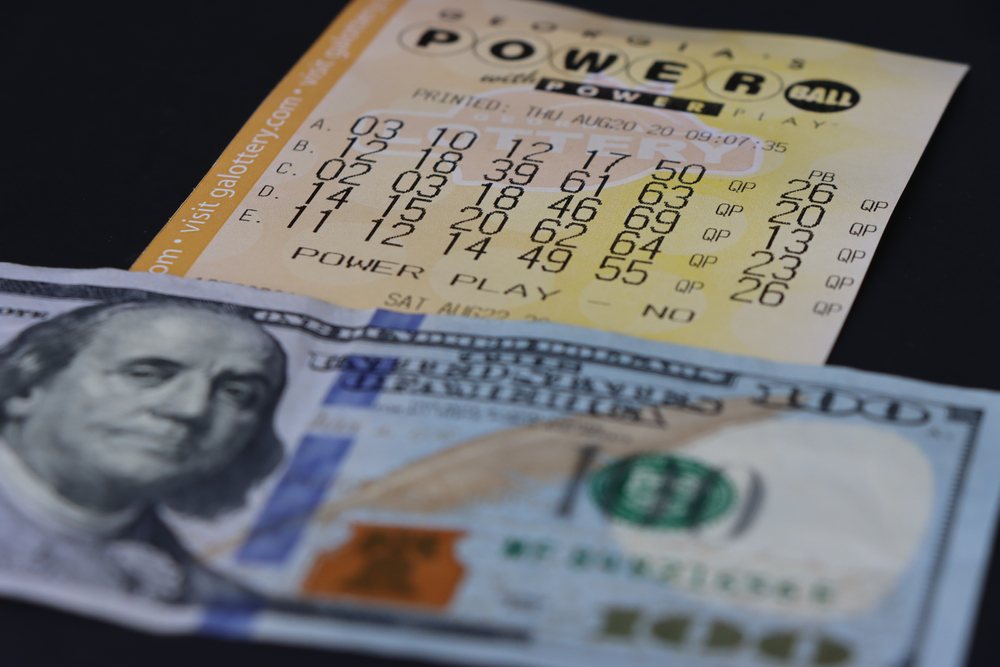 Every play will cost you $2 times the drawings you play. You can also boost the non-jackpot prize by five times when you add a Megaplier for $1 more each play, each draw. All you have to do is mark the Megaplier choice on your slip. You can also play the "just the jackpot" wager for $3. You'll get two entries that will give you a chance to win the jackpot.
Mega Millions also allows you to play "just the jackpot" along with Mega Millions wagers for more chances to win the jackpot or play this option alone. The "just the jackpot" option is only available with Quik Pik and will be printed on a separate playslip.
When you play Mega Millions, make sure you check your playslip to ensure all numbers are marked correctly before you play. Once your ticket is printed, the sale is final. Be sure your playslip is signed so no one can claim your prize.
Want to know more about Mega Millions? Here are some things you should know before you play.
What is history of Mega Millions?And has anyone won the Mega Millions?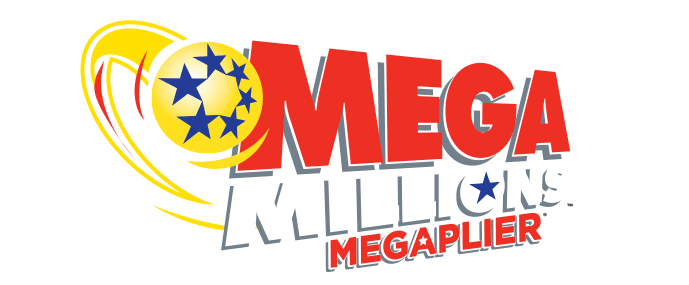 Mega Millions debuted in August 1996 and was previously called The Big Game. The first draw was in September 1996 and only six states offered the game at that time. In just a few years, Mega Millions become more well-known and the additional Tuesday draw was introduced in 1998. Soon after, the number range expanded that the cash payment option was offered to players. New Jersey joined the founding states in offering the Mega Millions lottery in May 1999.
The Big Game was rebranded and renamed Mega Millions in May 2002. This was also the year Ohio and New York offered the game to its citizens and more features were added to the game.
Mega Millions made an agreement with Powerball in January 2010, which allowed players to take advantage of both lotteries at the same time. Because of the agreement, there was a total of 43 states offering the game. Later, Mega Millions tickets became available in Washington D.C. and the Virgin Islands.
What were the largest jackpots that were paid by Mega Millions?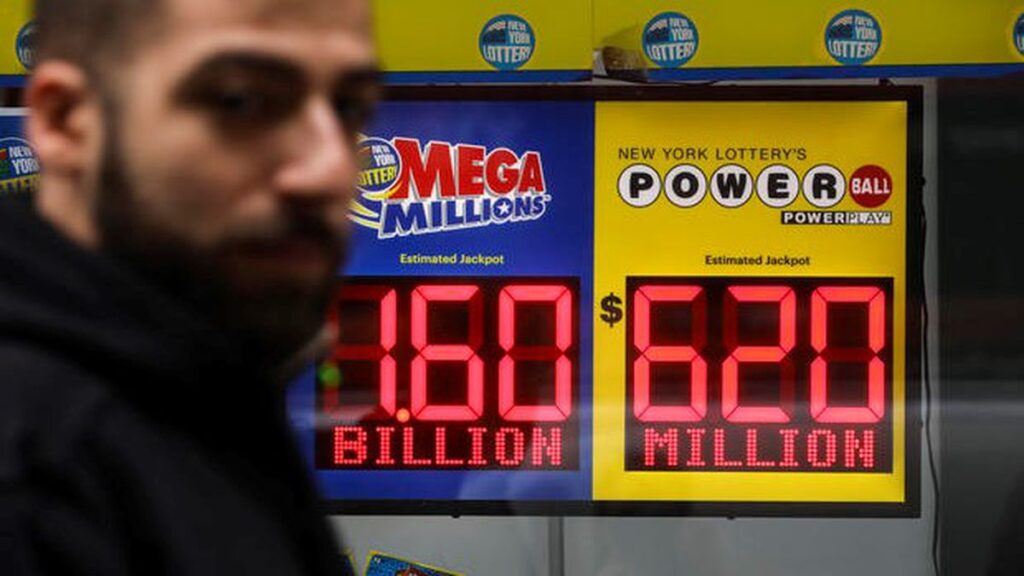 Two years later, the Mega Millions made history when the game awarded the largest prize (at that time). A sum of $656 million was awarded and divided between three lottery players from Illinois, Maryland and Kansas. In 2013, new Mega Millions tickets became available with bigger jackpots and high secondary winnings up to $5 million due to the Megaplier feature. This was also the year the game offers players better chances of winning.
In 2016, Mega Millions set yet another lottery jackpot records when it awarded a jackpot of $536 million. This was the highest prize won by a player at that time.
In 2017, Mega Millions made amendments to the game to appeal to more players. Larger jackpots were offered, and players could also choose from an updated guess range and better winning odds. In October 2018, the game gave its highest jackpot to date, which was $1.537 billion. The winner bought the ticket in South Carolina and choose to be anonymous, claiming the prize in March 2019. The winner of this large jackpot chose to claim the payment all at once, which amounted to $877,784,124 after taxes. This was the largest single-lottery prize in the world.
How to play Mega Millions Online?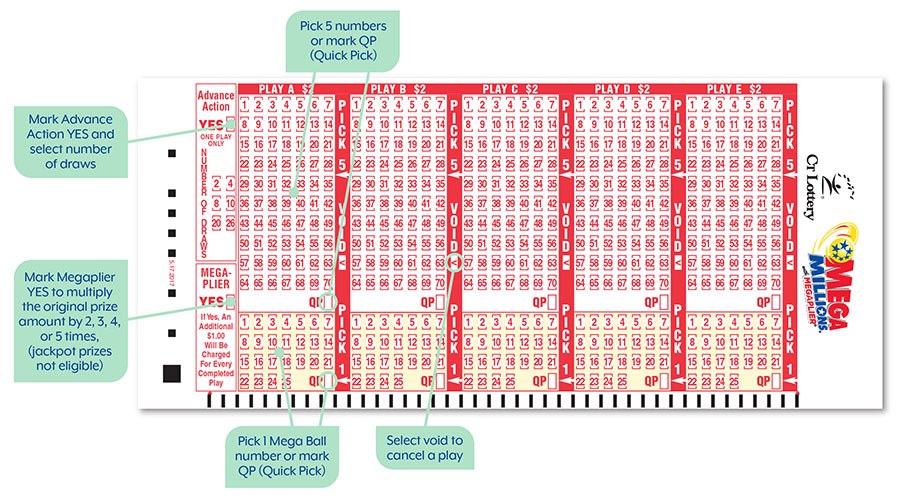 While you can play Mega Millions with a paper playslip, you choose the number of tickets you want to buy and select the number of drawings you'll play on every ticket. Then, you select five numbers in the range of 1 to 70 and a Mega Ball between the numbers of 1 and 25. You can also let the Quik Pik choose the numbers for you at random.
You can increase your odds of winning the non-jackpot Mega Mil up to five times when you choose the Megaplier. This will apply to all the plays purchased. Every play costs $2 times the amount of drawings you play. Choosing Megaplier will add a dollar a play, per draw. Make sure you check the correct box to verify the state you're a resident of. You must also confirm that you're at least 18 years old and own the account you're utilizing to purchase your virtual playslip before you buy your ticket.
All the tickets you purchase will be entered in the upcoming drawing. If you win a cash prize that amounts up to $600, the prize will be paid to your account automatically. If you win a prize that is larger than $600, you'll get an email with directions for claiming your winnings.
Is it worth playing Mega Millions and Powerball?
The summer and fall could be the most wonderful time of year for lottery players since jackpots are higher than ever. For instance, in the state of Michigan, combined jackpots that were drawn in mid-2019 was about $614 million. The jackpot is likely to increase as people start purchasing tickets at the last minute. In Michigan, the Mega Millions jackpot will be $277 million and will be drawn on December 26 at 11pm. This is one example of the large jackpot winners can expect at the end of 2019.
Earlier in 2019, a man in Waterford won half of a jackpot worth $42 million but stated that he would still work while saving his lottery winnings. This was the last time a person from Michigan won any part of the Mega Millions lottery jackpot. As in most states, the rules of this lottery game are simply and tickets for both Powerball and Mega Millions are $2 for each set of numbers.
When it comes to winning the jackpot, the odds are 1 in 302 million and the total odds of winning any cash prize are 1 in 24.
More Information on Mega Million and Powerball Jackpots – How to Win?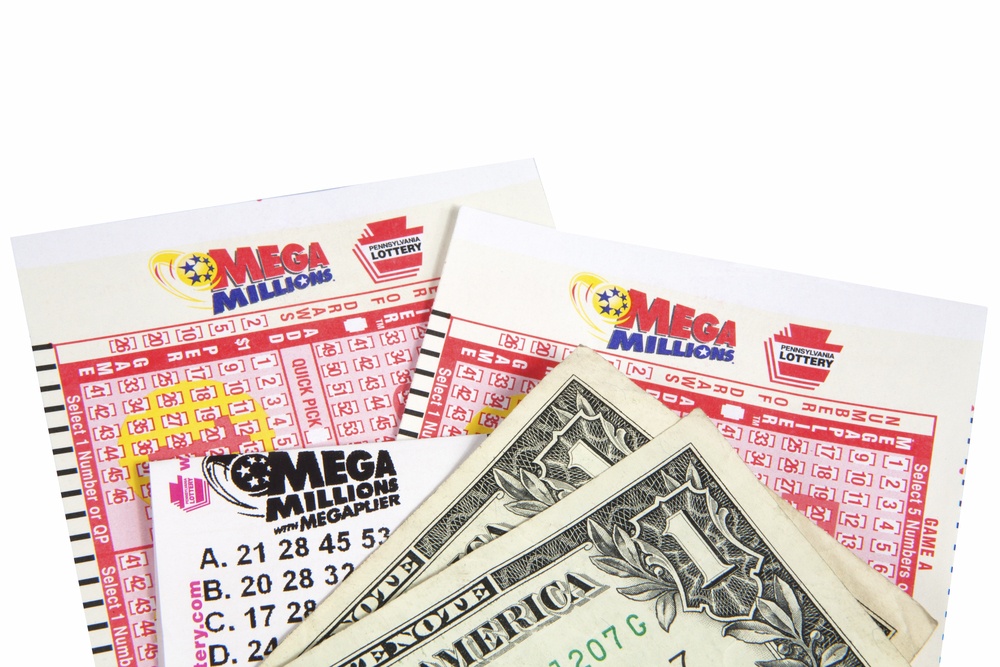 Some lottery players will become very wealthy as a result of winning Mega Millions and/or Powerball. As of 2018, the estimated lottery jackpot records for the Powerball was $470 million and the Mega Millions jackpot was $970 million. As more people play the game, the jackpot is likely to increase.
What are the odds of winning Mega Million and Powerball Jackpots?
The only downside is that the odds of winning the jackpot for either game are very low and will likely be steady in each drawing, no matter how much the jackpot is.
However, there are some tips to keep in mind to play the game correctly. One of the best suggestions to consider when playing Mega Millions is to join a pool. This allows you to multiply your chances of winning, even though you'll have to share your winnings with the other people in the pool. You'll still win a pretty impressive sum, since the jackpots for Mega Millions and Powerball are worth millions.
If you decide to join a pool, you and each of the other players will spend $10 and play 5 games at $2 per game. If you spend $10 in the game pool and 100 people pay $10 a piece, you'll play 500 games. This boosts your odds of winning by 100 times. It's still important to note that the overall odds of winning the Mega Millions or Powerball are still low even though you'll have a better chance of winning if you join a pool. Keep in mind that your winnings will also be reduced by state and federal taxes.
What to do when huge jackpot is at stake?
Another tip is to remain calm even though a huge jackpot is at stake. Don't "bet the house" by spending all your money on lottery tickets. Remember that you still need money to run your household and to take care of daily expenses.
You should also be aware that selecting your own numbers and playing the same numbers each time doesn't work, since the Mega Millions and Powerball numbers are selected at random. It won't help to select the numbers that represent you or your family's birthdays or your anniversary. All numbers have an equal chance of being part of the winning combination, regardless of how they are selected.
What You Should Know About Playing Mega Millions Successfully?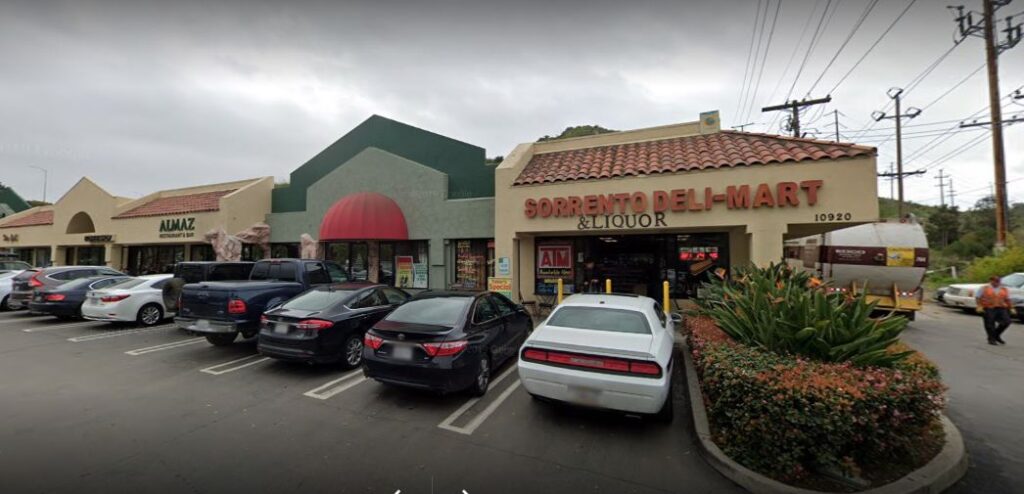 The biggest Mega Millions jackpot won in 2019 was in San Diego, California, where a single ticket was purchased in June. The owner of the ticket was entitled to a jackpot of $522 million with a cash option of $340,065,146. This is the seventh-largest jackpot in the history of Mega Millions. The winner, Laarni Bibal, claimed the prize in September 2019. Laarni Bibal kept her winning ticket for three months after winning, and stated that her hiding place for the ticket was "still a secret." But Laarni Bibal did not pick her numbers, Laarni Bibal has selected a quick pick. Before Laarni Bibal came forward she read Lottery Winners Handbok, to be educated about how to act with her winning prize. Laarni Bibal bought herself a nice home, car and paid off her bills.
Mega Millions is an exiting lottery game, and it's easy to play. This guide can help you feel more at ease while playing and ensure the game is fun instead of stressful. Select the way you feel most comfortable playing and listen for the winning numbers on Tuesdays and Fridays, when drawings take place. The jackpot for this game begins at $40 million and doesn't have a limit, which means it can increase significantly.
Mega Millions provides nine categories for prizes and you'll be eligible to win up to $5 million in the game's second category if you use the Megaplier option.
What is The Megaplier Play Option?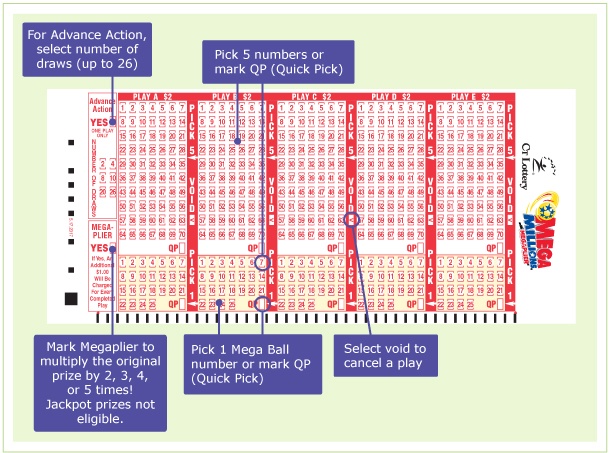 This lottery game option is a multiplier feature you can utilize to double or triple your wins when it comes to lower prizes. The jackpot is not included in Megaplier choices. Megaplier is drawn separately from the larger jackpot and is numbered from 1 to 5. Depending on the number you draw, your non-jackpot winnings can be multiplied by 2, 3, 4, or 5. You must activate Megaplier when you purchase your Mega Millions ticket. For example, if you choose the Megaplier and you win the second prize which is usually $1 million and your draw number was 5, you'll end up winning $5 million. So, it's a good idea to activate Megaplier to increase your chances of winning a cash prize.
Other Notable Mega Millions Jackpots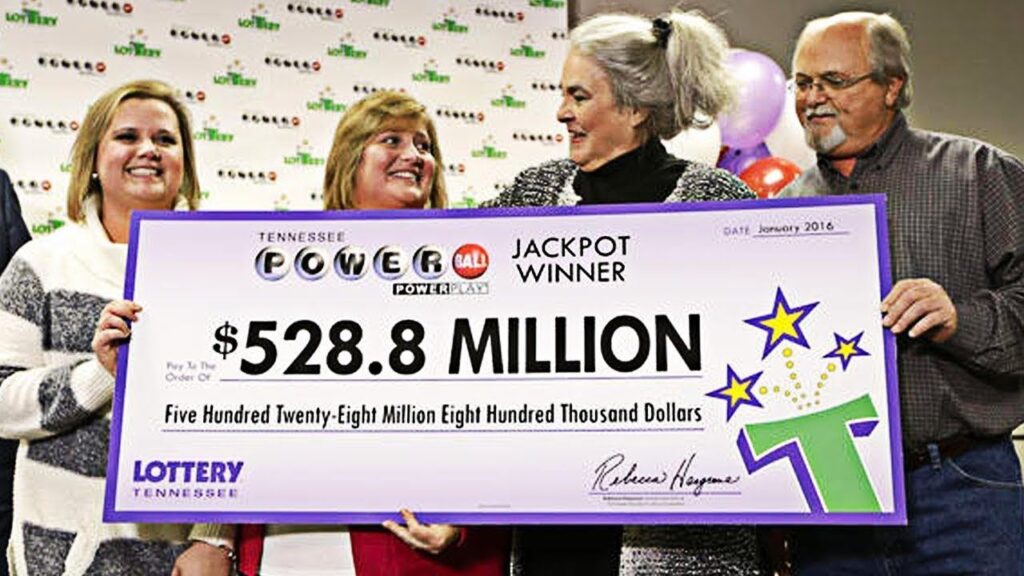 The largest jackpot for Mega Millions was won in October 2018 at $1.537 billion and this was a little less than the Powerball's January 2016 jackpot of $1.586 billion. Before this, another winner won the $656 million jackpot for Mega Millions in March 2012 – this was the largest winning for four years.
The first Mega Millions winner claimed his prize in 2002 and the second jackpot was one only a week later. This motivated more people to play and may serve as incentive for you to try your hand at the game and see if you can be the next lucky winner.
Currently, the Mega Millions is offered in 44 states in the U.S., including the District of Columbia and the US Virgin Islands. Of course, you can also play the game online, which makes it more convenient if you don't want to continue purchasing tickets from your local gas station of grocery store. You can also order playslips via theLotter. The ticket is a faxed image of the playslip you purchased and you can upload it to your account to prove that you are the one who purchased the ticket. You never know – your ticket could be the one to win the next jackpot!
You can check Top 10 U.S Lottery Jackpot Records to see the record lottery jackpot prizes that were won.