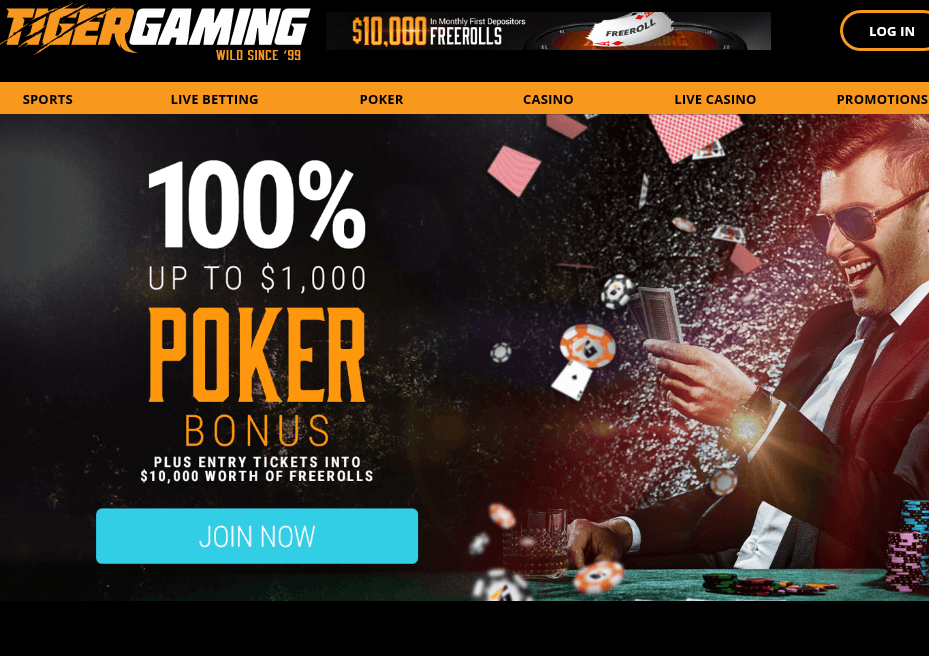 Review of TigerGaming.com: Is it Legitimate?
While this site is legitimate, if you are trying to play from the United States, you're going to have a hard time. The site very clearly marks on the bottom that is does not accept US wagers. However, if you are playing from outside the United States, this site offers some pretty unique features.
In addition, just because the site doesn't accept US wagers now, doesn't mean that will continue into the future. The US poker market seems to be opening up all the time, so there is potential for TigerGaming.com to start getting in on some of that action.
Key Features
Easy Navigation
I really like that you can navigate this site really easily. There is nothing flashy about the game lobby. In fact, it is kind of boring but that is what I prefer. I want to be able to find what I'm looking for quickly and easily. I don't want gimmicks or big ads getting in my way.
Wagers
There are a couple of things I really like about the wagers on this site. First, I really like that you can tab between the low, medium and high variations of poker games. I think this is a particularly useful feature and tool.
Secondly, there is a lot of variation when it comes to the amounts available. You can place a really low wager, say even just 0.05 on a No Limit Hold'em game or you can go all the way up to $20. I like that there is such a wide range. You don't always get that on every site. I do wish the maximums were a bit higher though.
Noteworthy Weaknesses
Low Maximums
Many sites you find will allow you to bet as high as $500 or $1,000. I didn't find that to be the case with TigerGaming. In fact, the most I could manage to wager was just $30 if on a fixed limit version of No Limit Hold'em or Omaha Poker.
I'd rather be able to go up a bit more, but if you are someone who doesn't plan on betting high, this isn't really an issue for you.
Pros
Very easy to navigate
Wide variation on betting amounts
Cons